Books I read before 2017
Valley of the Dolls – Jacqueline Susann
Tess of the d'Urbervilles – Thomas Hardy
JUST NO
The Neverending Story – Michael Ende
Pride and Prejudice – Jane Austen
The Devil Wears Prada – Lauren Weisberger
The Love Machine – Jacqueline Susann
The Portrait of Dorian Gray – Oscar Wilde
gift from my best friend; LOVED it
Sisters – Danielle Steel
Once in a Lifetime -Danielle Steel
Once Is Not Enough – Jacqueline Susann
Everyone Worth Knowing – Lauren Weisberger
Living History – Hillary Clinton
The Undomestic Goddess – Sophie Kinsella
Snobs – Julian Fellowes
The Kite Runner – Khaled Hosseini
The Hunchback of Notre-Dame – Victor Hugo
Follow Your Heart – Susanna Tamaro
The Great Gatsby -F. Scott Fitzgerald
the worst $4 I've ever spent
Le Rouge et Le Noir – Stendahl
The Stranger – Albert Camus
Three Comrades – Erich Maria Remarque
The New Life – Orhan Pamuk
The Night in Lisbon – Erich Maria Remarque
The Alchemist – Paulo Coelho
One Hundred Years of Solitude- Gabriel García Márquez
This is on my must-read books list. I've written a bit about Gabriel García Márquez's concept of circular time.
Zahir- Paulo Coehlo
Arch of Triumph – Erich Maria Remarque
first time Remarque made me cry
Il Paradiso E Un Cavallo Bianco Che Non Suda Mai – Adriano Celentano
The Black Obelisk – Erich Maria Remarque
least favorite book of him
Restless Nights -Dino Buzzati
gift from someone very dear for my 18th
The Solitude of Prime Numbers -Paolo Giordani
gift from someone very dear for my 18th
All the tulips in the world – Viktor Canosinaj
Memoria de mis putas tristes – Gabriel Garcia Marquez
The Charterhouse of Parma – Stendhal
The Double -Fyodor Dostoyevsky
speechless really
The Da Vinci Code – Dan Brown
Time to Live, Time to Die – Remarque
it was about time
The Black Cat- Edgar Allen Poe
1$, but still
The Secret – Rhonda Byrne
Wuthering Heights – Emily Bronte
disappointing
Conversations with Kafka – Gustav Janouch
thrifted and read by the river
Shakespeare never did this – Charles Bukowski
L'exil et le royaume – Albert Camus
short stories i didn't like
Love Lasts Three Years – Frederic Beigbeder
me gusta
Strange Pilgrims – Gabriel Garcia Marquez
short stories I didn't like
Autism- Edmond Tupja
Love-Leo Buscaglia
LIFE CHANGING/what I need(ed)
La delicatesse-David Foenkinos
The Power of Negative Thinking- Bobby Knight
gift from dad; not my thing
The Shadow of the Wind – Carlos Ruiz Zafón
unusual beauty
The Fall- Albert Camus
speechless… in love with him again
Aphorismes sur la sagesse dans la vie -Shoppenhauer
The Damaged Woman-Simone de Beauvoir
got me thinking SO MUCH
The Prophet – Kahlil Gibran
Whatever You Think, Think the Opposite – Paul Arden
gift from dad; astonished
The Misanthrope- Moliere
Love in the Times of Cholera- Gabriel Garcia Marquez
goosebumps
Nausea – Jean-Paul Sartre
The Art of Loving – Erich Fromm
Ulysses – James Joyce (not really)
Think and grow rich- Napoleon Hill (not really)
The Miracle of Mindfulness -Thich Nhat Hanh
Waking Time – Jodi Piccoult
Les Jolis Garcons- Delphine de Vigan
She Came to Stay- Simone de Beauvoir
Loving each other – Leo Buscaglia
Crime and Punishment- Fyodor Dostoevsky
Genuine Happiness Meditation as the path to fulfillment – B. Alan Wallace
The Five Love Languages – Gary Chapman
Outliers – Malcolm Gladwell
The Old Man and the Sea- Ernest Hemingway
One More Day – Fabio Volo
The Prisoner of Heaven (El cementerio de los libros olvidados #3) – Carlos Ruiz Zafón
The Orange Girl – Jostein Gaarder
13 Reasons Why – Jay Asher
Lead In- Sheryl Sandberg
gift from dad; such a good fucking book
Essentialism – Greg McKeown
milk and honey – Rupi Kaur
The attention revolution – B. Alan Wallace
not reading him ever again
How Not to Be Wrong – Jordan Ellenberg
not really
Man's Search for Meaning – Viktor Frankl
Overrated
Anxiety – Dr. Sadik Lala
I helped make this!
John Barleycorn – Jack London
The Myth of Sisyphus – Albert Camus
pretentious/disappointing/unexciting
Big Girls Don't Cry – Fay Weldon
The Lost Symbol – Dan Brown
Persepolis – Marjane Satrapi
Harmless Like You – Rowan Hisayo Buchanan
enough – Patrick Rhone
We Should All Be Feminists – Chimamanda Ngozi Adichie
muy bueno
You Are a Badass – Jen Sincero
I LOVED THISSS
The Royal Game – Stefan Zweig
The Subtle Art of Not Giving a Fuck – Mark Manson
If you've also spent hours reading Mark's articles, you've already read this book. He thinks everyone reading is desperately unhappy with their actions/behavior/life. It was alright, I just expected better/more.
The Hard Thing About Hard Things – Ben Horowitz
Not really
---
39 books I read in 2017
1984 – George Orwell
The Catcher in the Rye – J. D. Salinger
what the?!?!?!
The War of Art – Steven Pressfield
Option B: Facing Adversity, Building Resilience and Finding Joy – Sheryl Sandberg and Adam Grant
really puts things in perspective, will kindly recommend this to people who've lost dear ones
Notes from a Dead House – Fyodor Dostoevsky
meh
Full Frontal Feminism: A Young Woman's Guide to Why Feminism Matters – Jessica Valenti
I Don't Want to Talk About It: Overcoming the Secret Legacy of Male Depression – Terrence Real
Please read this
Woman: an intimate geography – Natalie Angier
too scientific for my liking
Deep Work – Cal Newport
pretty good, but the more you read the worse it gets. Here are some thoughts & excerpts.
Tiny Beautiful Things – Cheryl Strayed
Mark Manson recommended; WOW
On Writing – Stephen King
WOW
Brain Over Binge – Kathryn Hansen
WOW
Modern Romance – Aziz Ansari
have a slight crush on this guy
The Happiness Project – Gretchen Rubin
Anything You Want – Derek Sivers
I love this guy
Too Good to Leave, Too Bad to Stay: A Step-by-Step Guide to Help You Decide Whether to Stay In or Get Out of Your Relationship – Mira Kirshenbaum
Men Explain Things to Me – Rebecca Solnit
This Is How You Lose Her – Junot Díaz
boyyy
One Day We'll All Be Dead and None of This Will Matter: Essays – Scaachi Koul
in love
The Antidote: Happiness for People Who Can't Stand Positive Thinking -Oliver Burkeman
enjoyed, but it felt like he purposefully missed the point at times
Sister Outsider: Essays and Speeches – Audre Lorde
Poke The Box – Seth Godin
b(l)a(n)d writing
The Case Study to Freelance Writing – Jacob Jans
so helpful!
Wired for Story: The Writer's Guide to Using Brain Science to Hook Readers from the Very First Sentence – Lisa Cron
Antifragile: Things That Gain From Disorder – Nassim Nicholas Taleb
bad writing
Personal Development for Smart People – Steve Pavlina
I love him
Never Eat Alone – Keith Ferrazzi
twas ok, but not my kinda life
Small Great Things – Jodi Picoult
on racism, bonus the best writing
How to Fail at Almost Everything and Still Win Big – Scott Adams
how to excel at life basically, I really enjoyed it
Sex Object: A Memoir – Jessica Valenti
ummmm, okay?
Models: Attract Women Through Honesty – Mark Manson
very good, I've recommended this to at least 12 people by now
Feminist Fight Club An Office Survival Manual for a Sexist Workplace – Jessica Bennett
so good
The Road Less Traveled, Timeless Edition: A New Psychology of Love, Traditional Values and Spiritual Growth – Scott Peck
wooh
Scared Selfless: My Journey from Abuse and Madness to Surviving and Thriving – Michelle Stevens
couldn't go through with it, triggering AF
Why Buddhism is True: The Science and Philosophy of Enlightenment – Robert Wright
Difficult Women – Roxane Gay
Hunger – Roxane Gay
The Art of Public Speaking – Dale Carnegie
mehh
The Official TED Guide to Public Speaking – Chris Anderson
unsurprisingly very good
---
15 Books I read in 2018
Ask and It Is Given – Abraham Hicks
forgive me LOA gods, couldn't go through with it, maybe I'll revisit in a few years
The Sun and Her Flowers – Rupi Kaur
her books are intoxicating
Why I'm No Longer Talking to White People About Race – Reni Eddo-Lodge
Reni is an award-winning journalist and you can see why throughout the whole book, MUST read for white people
The Things You Can See Only When You Slow Down: Guidance on the Path to Mindfulness from a Spiritual Leader – Haemin Sunim
I had missed mindfulness books
Notes of a Native Son – James Baldwin
a hard must-read, will go back
Neuroplasticity – Mo Costandi
only if you're a psych/medical geek SVP
A Confederacy of Dunces – John Kennedy Toole
not really
Confessions of a Sociopath: A Life Spent Hiding in Plain Sight – M.E. Thomas
Steal Like an Artist: 10 Things Nobody Told You About Being Creative – Austin Kleon
Sum: Forty Tales from the Afterlives – David Eagleman
amazing
So Good They Can't Ignore You – Cal Newport
meh
Happy: Why More or Less Everything is Absolutely Fine – Derren Brown
not reading similar books again, I've had it
Wild: From Lost to Found on the Pacific Crest Trail – Cheryl Strayed
loved it!
Psychopath Free (Expanded Edition): Recovering from Emotionally Abusive Relationships With Narcissists, Sociopaths, and Other Toxic People- Jackson MacKenzie
Bad Blood – Secrets and Lies in a Silicon Valley Startup – John Carreyrou
worth it
---
18 books I read in 2019
Kitchen Confidential: Adventures in the Culinary Underbelly – Anthony Bourdain
must read
Everything Here Is Beautiful – Mira T. Lee
hard, necessary read
Rework – David Heinemeier Hansson and Jason Fried
10/10
The Will to Change: Men, Masculinity, and Love – bell hooks
forever thankful for her relentless work
The Mars Room – Rachel Kushner
Becoming – Michelle Obama
Unwifeable – Mandy Stadtmiller
extremely beautiful, important read
Cherry – Nico Walker
The Artist's Way – Julia Cameron
emotionally draining, creatively empowering
Bring Your Human to Work: 10 Surefire Ways to Design a Workplace That Is Good for People, Great for Business, and Just Might Change the World – Erica Keswin
Comedy Sex God – Pete Holmes
umm.. amazing
Crudo – Olivia Laing
Secrets of Six-Figure Women – Barbara Stanny
here's something I learned from it
Baby Proof – Emily Giffin
Internalized misogyny is a cruel, cruel beast. Book is about a couple who doesn't want kids, until.. I wouldn't have picked this book, I read it because it was there. (Long story.)
The Making of a Manager: What to Do When Everyone Looks to You – Julie Zhuo
loved this
The Divided Mind – John E. Sarno
a must-read for the medical community and people with chronic pain
Breakthrough Advertising – Eugene M. Schwartz
Copywriting Secrets – Jim Edwards
my manager gave me this 🙂
---
16 books I read in 2020
Committed: A Skeptic Makes Peace with Marriage – Elizabeth Gilbert
"At the end of her best-selling memoir Eat, Pray, Love, Elizabeth Gilbert fell in love with Felipe, a Brazilian-born man of Australian citizenship. They swore to never, ever, under any circumstances get legally married."
very good, 9/10
Company of One – Why Staying Small Is the Next Big Thing for Business – Paul Jarvis
"Paul Jarvis Jarvis makes a compelling case for making your business better instead of bigger. A must-read for any entrepreneur who prioritizes a rich life over riches."
9/10
The Nightingale – Kristin Hannah
"a heartbreakingly beautiful novel that celebrates the resilience of the human spirit and the durability of women."
teary-eyed of course. 7/10
The Defining Decade: Why Your Twenties Matter–And How to Make the Most of Them – Meg Jay
Beloved (1988 Pulitzer Prize) – Toni Morrison
"Set after the American Civil War, it tells the story of a family of former slaves whose Cincinnati home is haunted by a malevolent spirit."
7/10. I was so excited to finally read her work, but this wasn't exactly my thing. I can see why she won a Nobel and a Pulitzer though.
Bird by Bird – Anne Lamott
8.5/10
Heartland – Sarah Smarsh
"We are given a unique and essential look into the lives of poor and working class Americans living in the heartland."
Amazing. 10/10.
Big Magic: Creative Living Beyond Fear – Elizabeth Gilbert
"The path to the vibrant, fulfilling life you've dreamed of."
Amazing. 10/10.
The Awakened Family: How to Raise Empowered, Resilient, and Conscious Children -Shefali Tsabary Ph.D.
"A radically transformative plan that shows parents how to raise children to be their best, truest selves."
Amazing. 10/10.
Breathing Lessons (1989 Pulitzer Prize) – Anne Tyler
"As Maggie and Ira rediscover the magic of the road called life and the joy of having somebody next to you to share the ride . . . bumps and all."
Needed some fiction in my life. 8/10.
The Body Keeps the Score: Brain, Mind, and Body in the Healing of Trauma – Bessel van der Kolk M.D.
"He uses recent scientific advances to show how trauma literally reshapes both body and brain, compromising sufferers' capacities for pleasure, engagement, self-control, and trust."
Amazing! Must read. 10/10.
The Screwtape Letters – C. S. Lewis
"The plot and characters are used to address Christian theological issues, primarily those to do with temptation and resistance to it."
My boss sent me this. The writing's out of this world. A great read for anyone questioning their faith. 10/10 writing style, 8/10 book.
Hatching Twitter: A True Story of Money, Power, Friendship, and Betrayal – Nick Bilton
Read this with my boyfriend. Captivating if you're interested in the behind-the-scenes of successful businesses. I loved the drama. Jack sucks.
Where Reasons End – Yiyun Li
"An imagined conversation between a mother and the son she lost to suicide."
I'm a simple girl, I'm sent a New Yorker article, I like it, I get the author's book. Learned ~50 words & a new way to cope with suicide. The author's son killed himself after his 16th birthday and the book is her conversation with him. Felt a bit like an intruder in a mother/son conversation or like I was reading someone's diary. Very powerful.
Crucial Conversations: Tools for Talking When Stakes Are High – Kerry Patterson, Joseph Grenny, Ron McMillan, Al Switzler
I learned so much. 10/10. Please read this.
Update:
Zen and the Art of Making a Living: A Practical Guide to Creative Career – Laurence G. Boldt
"Goes beyond inspiration, providing a proven formula for bringing creativity, dignity, and meaning to every aspect of the work experience."
I found one of the chapters amazing, I knew most of the points in the book, but I still enjoyed it and would highly recommend it to people that want impactful careers. 7/10.
June 13, 2021 update: I talked about this book in Winners, losers, and choosers, let's play a game.
---
13 books I read in 2021
Alchemy: The Dark Art and Curious Science of Creating Magic in Brands, Business, and Life – Rory Sutherland
Nothing is as it appears. A must-read for anyone who: is in marketing/ enjoys behavioral design/ has felt alone in their war against corporate-speak and corporate-think. I really, really enjoyed this. 10/10.
Maybe You Should Talk to Someone: A Therapist, Her Therapist, and Our Lives Revealed – Lori Gottlieb
Reading a book written by a therapist writer/writer therapist felt meta since this is what I want to eventually do. I loved the writing, loved the stories, loved the psychology aspect of it, oh my God, I devoured this book and I stayed up till 2 am to finish it. 10/10.
The Big Leap: Conquer Your Hidden Fear and Take Life to the Next Level – Gay Hendricks
This was wonderful. I included an excerpt in my article We Did It, Joe! Reflections and Tips After Writing New Weekly Articles for a Year:
"After he heard me talk about Einstein Time at a seminar, a Manhattan stockbroker sent me an e-mail telling me about what had happened recently on his daily subway ride to Wall Street. He said that he was running late one morning and had sprinted to catch the train, trying to balance a cup of coffee, a bagel, and his briefcase.

Jammed in with the other riders on the crowded train, he started to look at his watch but couldn't raise his arm because he was wedged in so tightly between people. He felt a wave of panic building because he couldn't see what time it was or assess how late he might be for his meeting. Suddenly he recalled our conversation about Einstein Time."
Check it out. 8.5/10.
June 27, 2021 update: I wrote We All Have the Same Problem based on this book.
Trick Mirror: Reflections on Self-Delusion – Jia Tolentino
"In her debut essay collection, the writer unveils nine new pieces that help cement her place in the essayist canon. She's an expert in the sweet spot where contemporary politics and youth culture meet and make out."
As I said for Yiyun Li's Where Reasons End: "I'm a simple girl, I'm sent a New Yorker article, I like it, I get the author's book." Her piece, Losing Religion and Finding Ecstasy in Houston, is out of this world.
However, named one of the best books of the year by the New York Times Book Review, I didn't really enjoy this collection of essays as much as I thought I would. As other readers have pointed out, while she is a magnificent writer, the book was often depressing, rambling, and often feels like it lacks a point. I skipped a few pages. 6/10.
2022 update: Coming back here to say that I think about parts of this book often and I also follow Jia on Instagram and think her presence on Earth is a gift.
Humankind: A Hopeful History – Rutger Bregman
When I wrote Humanity's Best Kept Secret, I hadn't finished this book yet, but it had already moved me to tears. That article is mostly based on what I learned from the book, it quickly turned into a reader favorite and I can see why.
After finishing it, find out what I had to say about it below.

All About Love: New Visions – bell hooks
Made me think. Her love for love is contagious. Made me feel extra grateful for the endless love in my life. I really loved some chapters, others not so much.
I shared some book excerpts on my Instagram. Someone messaged me saying "Imma read every book you read" and I loved that.
May 9, 2021 update: I talked about this book in Why People Who Are Perfect For Each Other Break Up.
Science Fictions: How Fraud, Bias, Negligence, and Hype Undermine the Search for Truth – Stuart Ritchie
Amazing read for anyone in science and anyone who idolizes science from afar. Quite eye-opening about how research works and how flawed a lot of it and how we can make it right. There's also a chapter about learning to read scientific research that is pretty helpful in this day and age. 9/10
Own Your Weird: An Oddly Effective Way for Finding Happiness in Work, Life, and Love – Jason Zook
I absolutely loved 40% of the book. The other 60% was anything but weird or revolutionary. Great read for "weirdos", entrepreneurs, and those scared of what society will think of them if they do X. I learned a lot. The blueprint does not exist. 10/10 on some chapters, 4/10 on others.
Content Design – Sarah (Richards) Winters
"Between 2010 and 2014, Sarah Richards and her team at the United Kingdom's Government Digital Service did what many thought impossible: they took over 400 separate government websites and transformed them into a single site designed to effectively serve its users. In doing so, they defined a new discipline: content design."
I read this in a day. It's perfect for people who are "just" writers or "just" UX designers who want to do more strategic work. Great for those who really, really care about people and their time and attention. 10/10.
Related: Listen to How to be an exceptional content designer, with Sarah Richards, creator of the content design discipline on the Content Design Podcast
Louder Than Words: The New Science of How the Mind Makes Meaning – Benjamin K. Bergen
The writing style isn't my thing, so 6.5/10, but still a great read for anyone who spends time thinking about words, what makes sense to us and why, and the meaning of things in general.
Words like eat, pray, poop mean different things to different people.
In Japan and Korea, the way you hand over small objects to someone depends on who the person is.
"Suppose I tell you that I was in the park and saw a guy in a purple track suit jog past me. Which way did you see him jogging?

There's a lot of evidence showing that you're likely to have seen him going from your left to your right than any other direction."
The book is filled with similar fascinating studies and facts related to meaning.
Big Friendship: How We Keep Each Other Close – Aminatou Sow and Ann Friedman
I was so excited to read a book about friendship! Why are there so few books solely about friendship? As the authors also note, if we're facing relationship or family issues, there are hundreds of books and resources to our help.
Does your lifelong friend feel like a stranger? Good luck figuring that out.
"There's an expectation that friendship is the easy part of life. All support, no strife. If it gets hard? Well, it wasn't meant to be. While there are piles and piles of books to help you through a crisis in your marriage and offer you advice on repairing estranged family relationships, not much guidance exists for best friends who can sense things falling apart but don't know how to put them back together."

Big Friendship: How We Keep Each Other Close – Aminatou Sow and Ann Friedman
Big Friendship focuses on the importance of friendship and how friendships have changed throughout history. For me, it felt like the part I was waiting for was coming in the next chapter, but it never did. After sharing how they met, why they were best friends, and research on friendship, I was expecting to hear how they fixed their friendship after ruining it.
Spoiler alert: they went to couple's therapy together. The therapist helped them realize how they differed, how these differences were hurting them, and how to change that. Then, they lived happily ever after.
Favorite idea from the book: while we expect our relationships to hit rough patches and go through hard times, we assume friendships run smoothly forever. They don't. We need to express our love, gratitude, and investment in our friends frequently.
7.5/10.
Everyday Information Architecture – Lisa Maria Marquis
A book on how to craft more thoughtful and effective digital spaces. It's just 126 pages, but it covers everything IA-related:
Systems of Organization
Content Analysis
Categories and Labels
Site Structure
Navigation and Wayfinding
Tags and Taxonomies
"Of course, user needs aren't the only consideration on a website—otherwise, something something downfall of capitalism."
Kudos to Marquis who somehow wrote a book about IA that was very fun to read.
War and Peace – Leo Tolstoy
I intended to throw some kind of party after finishing this book. It took me 6 months to finish it.
1,300 pages
more than 25 main characters
a story that spans almost 10 years.
The timing's far from ideal (March 2, 2022 as I write) so I'm postponing celebrations until further notice.
Besides being a classic, one of the main reasons why I read it was Mark Manson:
"War and Peace may be the most epic thing ever created by a human being. I know the word 'epic' gets thrown around these days as if it means nothing, but I'm actually not exaggerating when I say that. The sheer scope of the story, combined with its unrivaled depth of humanity in each character — I have never seen anything like it anywhere else in any art form.

– Mark Manson, 5 Massive Books That Are Worth Your Time
This is not the best book in the world. There's good stuff in there, but I wouldn't necessarily reread or recommend it.
---
10 books I read in 2022
First update: I'm a die-hard believer in manifestation, but I don't read a lot of books on the subject. I think I know what they'll say, I find some of them very repetitive, I'm turned off by the language used, etc. This one's pretty great so far. Recommended by Lauren Toyota.
Last update: I finished this on an NYC – Tampa flight. After War and Peace, I was excited to finally be unable to put down a book and be able to finish a book fairly quickly.
The book offers two simultaneous, contradictory perspectives. It seems like it's written for people (like me) who have a high tolerance for woo-woo stuff. "Of course every wish will be granted!" Yet, the author speaks in a way that suggests his readers don't currently have a manifestation practice and are moderately unhappy with what they have or who they are. Similar to my The Subtle Art of Not Giving a Fuck review in this regard.
The author offers a lacking explanation for why bad things happen ("They happen"). At the end of the book, he answers readers' FAQ questions, one of which was around the victim blaming mentality that this book (and other similar ones to it) exude. I understand his point of view (he often makes it sound like the reason you feel that way is because you don't yet understand), I just don't necessarily agree.
I skipped the section about weight without skipping a beat (no pun intended), just like I skip the guided meditations related to weight loss that Insight Timer—my meditation app of choice—recommends to me.
Despite what those sentences above might have you believe, I really enjoyed this book. I deeply felt and understood so much of it. Often while reading, I literally felt like crying happy tears.
The book wasn't US-centric and challenged American presumptions directly, which is a rare, also very pleasurable occurrence to me.
"First, are you so sure they have it so bad? I've visited and spoken in some extremely poor countries, and perhaps the biggest shock I routinely experience is how happy and carefree the people are. South Africa is perhaps my favorite destination. Joy radiates from even the poorest people in ways the typical Westerner cannot even imagine.

It would not surprise me if some of their elders whom I have been blessed to meet actually pity us in the Western world, with our towers of glass, wireless, high-speed internet, and so little free time. Are they really disadvantaged? Or do they have perhaps an entirely different set of priorities and values than we are accustomed to that makes them far richer than we can imagine?"
Other quotes from Infinite Possibilities: The Art of Living Your Dreams that really resonated with me
See life sending to you all that you want, because it does.
Reflect on how little the animals in the wild have to worry about their survival, food, and shelter. And recall every incident in your life in which you were miraculously provided for. Dwell on life's magic and strive for that certainty of knowing that you are perfect, you are loved, and all is well.
Lately, you feel you could cry tears of joy virtually every single day.
I've already talked about the concept of busyness as a status symbol in an article and a podcast episode (below) based on Whillans' findings, so I'm excited to dive in.
Update: This was great. Simply written, clear instructions, and a very solid research-backed point being made. A must-read especially for people in the US.
In My Favorite and Most Impactful Reads from 2021, Tim Ferris said:
This is probably my favorite nonfiction book of the last five years. I received it as a Christmas gift, I devoured it in one week, and nearly every page is covered in highlighter. It's truly that phenomenal. […] Repeatedly, I found myself saying aloud, "Wow. How does someone DO this?"
Now, Tim was referring to Lopez's other book, Of Wolves and Men, but I didn't want to read that one for reasons I won't get into. Tim suggested About This Life too, so I went for this book instead.
I read the introduction without realizing the "actual" book hadn't started yet and wow, I'm so glad I did. His writing is extremely rich and poetic. His answer to a stranger who asked him what advice he should give his daughter (an aspiring writer) has stuck with me to this day.
My favorite excerpt that I found extremely relatable:
"If I were asked what I want to accomplish as a writer, I would say it's to contribute to a literature of hope."
I stopped reading the book after the introduction and the first story, it wasn't for me, but I can see how it can mean the world to someone.
"…a clever and engaging look at materials, the innovations they made possible, and how these technologies changed us."
Very interesting.
August 2022 update: To this day, my boyfriend and I often talk about specific things we learned from this book.
This book was strange. It verged from "This is the most Captain Obvious thing I've heard in my life" to "This makes absolutely no sense and I'm not sure how the author still has a job after publicly stating this."
The author also made some fantastic points now and then.
For a while there, I was using two highlighters with different colors:
one for excerpts I actually liked and wanted to remember,
one for the outrageous bits I planned on using in the article I'd write about the flaws and faults of this book.
Now, I'm not a reviewer. Not a critic. I'd have to passionately, actively hate OR love something to dedicate an entire article to it. While I certainly didn't love this book, I didn't hate it either.
I figured I could post about it on my LinkedIn, even though I have never posted anything on there (ever), lest it be tarnished by the absence of nuance and critical thinking that consumes that space.
But while I got over that (not that deep), I still didn't want my first post to be criticizing an industry leader. Not my M.O. So, this is my review/rant.
TL;DR If you're a junior UX designer, you'll benefit from reading this book, even if it's just to spot the type of UX-er you do not want to be.
The last time I updated my Now page I was reading this book so I will basically add what I said there in here:
Fun fact: I started posting daily TIL Instagram stories. TIL stands for Today I Learned. I try to post a new thing I learned every day. This book singlehandedly made up like 50% of my TIL posts.
I'm learning so much about vaginas. The Vagina Bible is also radicalizing me in the sense that it makes you painfully aware of all the things women have to go through to give birth, breastfeed, or even have sex sometimes even though studies show that half of women who sleep with men can't reach climax.
Plus, all the other gender disparities. It's a lot and it's enraging and this book reminds you of a lot of it.
Maybe I won't stand by this a year from now, but now I think every expecting father should read this book, especially the first few chapters.
I booked an appointment with a gynecologist because of this book and felt like Jen would be proud of me.
Meaty – Samantha Irby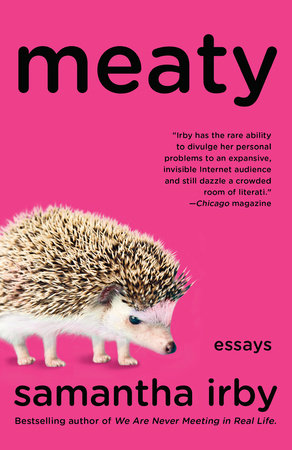 "Irby laughs her way through tragicomic mishaps, neuroses, and taboos as she struggles through adulthood: chin hairs, depression, bad sex, failed relationships, masturbation, taco feasts, inflammatory bowel disease and more."
Picture this: 2am. Flying to Barcelona in the morning. Couldn't sleep (never happens). I started this book. Almost stopped reading after the first 2 chapters and OH MY GOD I'm so glad I didn't! That sleepless night, I laughed and cried and felt all the things. Read ~22% of the book.
My afterparties in Barcelona/Valencía basically consisted of reading this book. I read it on flights (it's not exactly SFW, but YOLO) and laughed out loud while waiting in queues and ahh <3
"This groundbreaking book explains why women experience burnout differently than men—and provides a simple, science-based plan to help women minimize stress, manage emotions, and live a more joyful life. "
Amazing. Amazing. Amazing.
Learned so much. Helped me a lot. 10/10.
20/10 if I don't forget to actually do these things.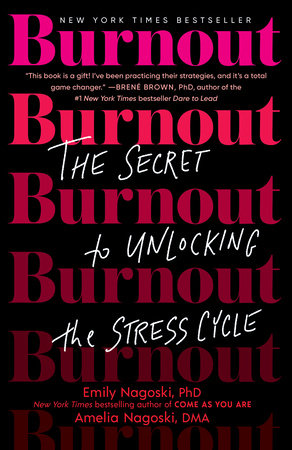 I didn't know the DuckDuckGo founder co-wrote this. The book met my (high) expectations. Not pretentious at all. A must-read for any business owner/founder, not just startups.
If you've been in the game for a while, you might not learn anything new and find this repetitive.
A short book description: "How did humans, a species of self-centered apes, come to care about others? Since Darwin, scientists have tried to answer this question using evolutionary theory. In The Kindness of Strangers, psychologist Michael E. McCullough shows why they have failed and offers a new explanation instead."
Update: I stopped reading halfway through to honor a promise I've made myself: Don't read books you don't enjoy. I learned a lot and I would have loved getting this as a reading assignment in university. This book coincided with a quite hectic period of my life and reading it felt like more work on top of all the work. So I stopped 🙂
---
Books I'm reading this year
"Normal People is a poignant and deeply moving story about identity, friendship, and young love. Rooney perfectly captures the loneliness of growing up and the desire to feel understood by peers."
I started and finished this on a flight just like I finished my first book of 2022.
My best friend told me to read it. I did find Rooney's writing style and the characters very offputting at times, but overall, I loved the book. I cried on the plane and I appreciate every piece of art that evokes such strong emotions.
"A metafictional novel by Ruth Ozeki narrated by two characters, a sixteen-year-old Japanese American girl living in Tokyo who keeps a diary, and a Japanese American writer living on an island off the coast of British Columbia who finds the diary of the young woman washed ashore some time after the 2011 tsunami that devastated Japan."
I can't begin to explain how amazing this book was. I don't think I've ever seen an author cover so many important topics in such a way that it breaks your heart and rebuilds it back up, again and again, so beautifully. Ruth Ozeki, you're marvelous! Please never ever ever stop creating.
Exactly what I needed to read. Talked about it in I've been lying to you.
This is one of those books that you know while you're reading it that you're gonna want to/have to reread it a few times. I've flirted with Brené's work (research, blog posts, talks) for years now, but had actually never read a book of hers. I devoured it. It was sooooooo good. If you've been working for more than 3 years and if you often find yourself thinking about how you show up at work as a human being rather than an employee, I highly recommend it.
"Good research is about asking more and better questions, and thinking critically about the answers. Done well, it will save your team time and money by reducing unknowns and creating a solid foundation to build the right thing, in the most effective way.

Erika Hall distills her experience into a guidebook of trusted research methods you can implement right away, no matter what size team you're on or budget you're working with."
Finding a work-related book that I agree with almost fully is difficult. This was it. A great start for anyone wanting to learn more about user experience research.
The Culture Map: Breaking Through the Invisible Boundaries of Global Business by Erin Meyer
I've heard about this book frequently over the years, but always resisted it for some reason. I finally did it after asking an AITA type of question related to cultural differences in a Slack channel I'm part of and getting a resounding "read this book" answer.
I plan on writing more about this and returning to it. Sure, I said this for Brene's book and the productivity guilt book and probably many more… A girl can dream.
If you work in international contexts, you need to read this book.
"How to Read Now explores the politics and ethics of reading, and insists that we are capable of something better: a more engaged relationship not just with our fiction and our art, but with our buried and entangled histories."
I found this book in Roxane Gay's book club list. Another one that I'll need to return to.
"With its totally immersive first-person voice, Yellowface takes on questions of diversity, racism, and cultural appropriation not only in the publishing industry but the persistent erasure of Asian-American voices and history by Western white society. R. F. Kuang's novel is timely, razor-sharp, and eminently readable."
Loved it. Loved it. Loved it.
"In the vein of The Pisces and The Vegetarian, Chlorine is a debut novel that blurs the line between a literary coming-of-age narrative and a dark unsettling horror tale, told from an adult perspective on the trials and tribulations of growing up in a society that puts pressure on young women and their bodies… a powerful, relevant novel of immigration, sapphic longing, and fierce, defiant becoming."
As a past competitive swimmer, I read it in 2 days, in 2 takes really. Fantastic writer.
It was very triggering tho 🙁
"A short, darkly funny, hand grenade of a novel about a Nigerian woman whose younger sister has a very inconvenient habit of killing her boyfriends."
I kept reading, expecting more, expecting something, but it never came. Full of clichés, both at the sentence level and in the overall themes.
This was on the bestseller list in my local library. I picked it up, having heard a lot about Atwood, but never having read her work or seen The Handmaid's Tale.
What she does with words is so good it almost feels illegal.
I laughed, I cried, and I felt seen in ways that so often go unnoticed.
currently reading